Microphones¶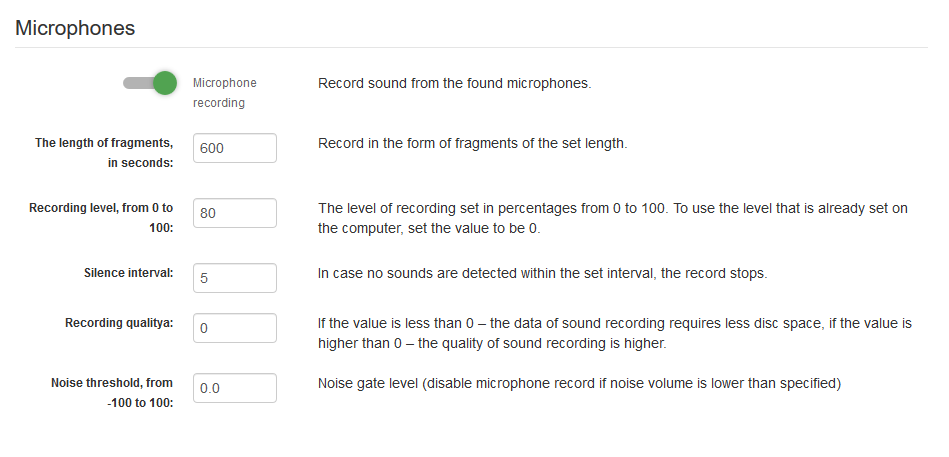 Microphone recording - module that records the sound received from the microphone input of the user's computer.

Speaker recording - module for recording sound from the default output device.

Fragment length, in seconds - the record is kept in fragments of a specified length, unless it is interrupted by "silence interval".

Recording level - a value from 0 to 100. The level of sound recording is set here.

Silence interval - if there is no sound for the specified interval, recording stops.

Recording quality - allows you to set the quality of the recorded sound. With negative parameters - low quality, with 0 - medium, with positive - maximum quality.

Noise threshold - value from -100 to 100, which allows you to set a threshold, above which recording starts. With value -100 sound is constantly recorded, with value +100 sound most probably willn not be recorded at all.

Disable sound recording icon in tray - don't show microphone icon in Windows 10 system tray.
Rules: Record sound for applications that use audio devices¶
Allow - Specify, the names of the applications for which sound recording is required or set * for all applications.
Note
Sound from microphones and speakers are recorded into a single track.