Files¶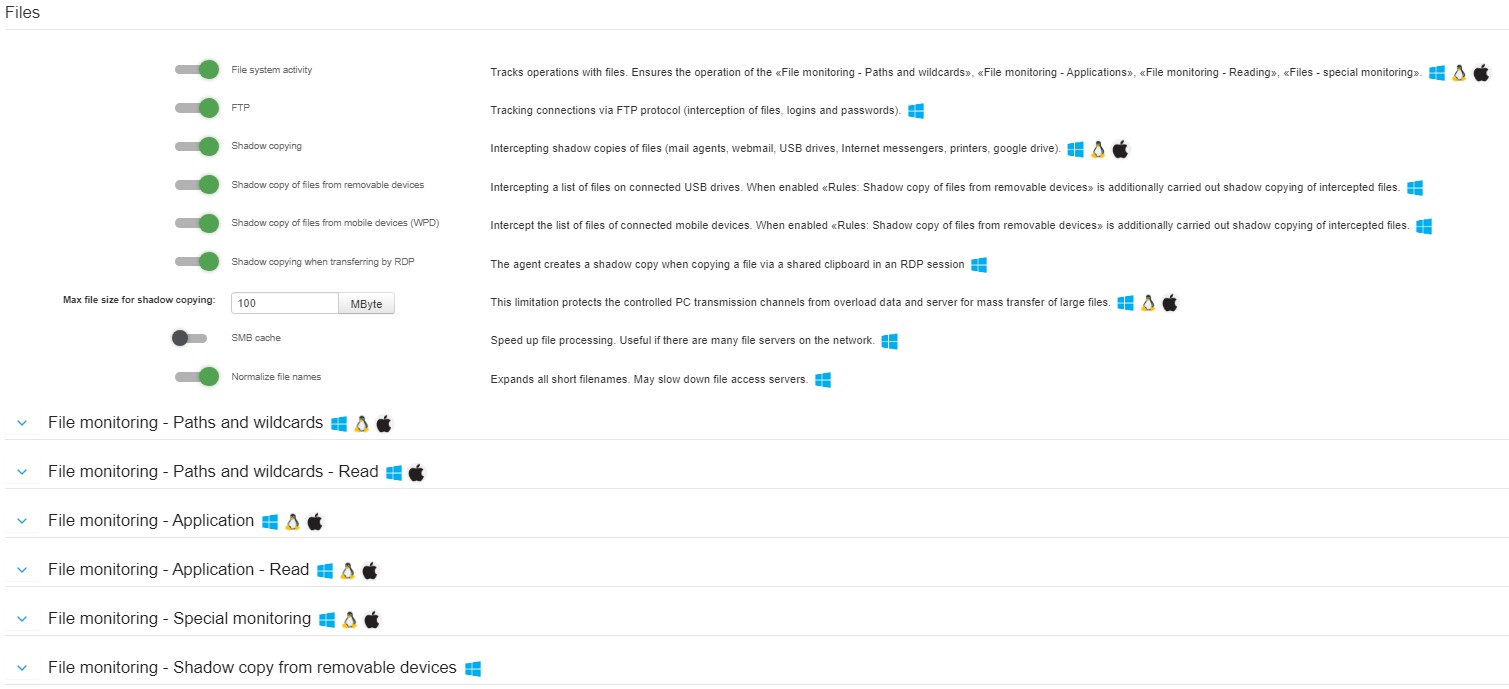 File system activity - module for tracking file activity on a computer. Intercepts read, write, remove operations, etc.
Note
Incorrect configuration of this module can lead to performance drops on users' workstations. If the task of monitoring file activity is not reasonable, disable this module to reduce the load.
FTP - FTP connection monitoring module.

Shadow copying - is a module for intercepting shadow copies of files. Supports file interception of files:

sent by e-mail (including using web-mail);

sent to removable storage devices (USB drives);

uploaded to the Internet via browsers (file sharing, cloud services, etc.);

sent via instant messengers (QIP, Skype, ICQ, Mail.ru Agent, etc.);

sent to print;

interception of files sent in the browser to Google Drive.

Shadow copy of files from removable devices - module for interception file listing from connected USB-drives and shadow copying of files if "Rules: Shadow copy of files from removable devices" is configured.