Video control and remote desktop¶
To use the function "Video control" which means recording the video of a user desktop, you need to configure the settings as on the screenshot: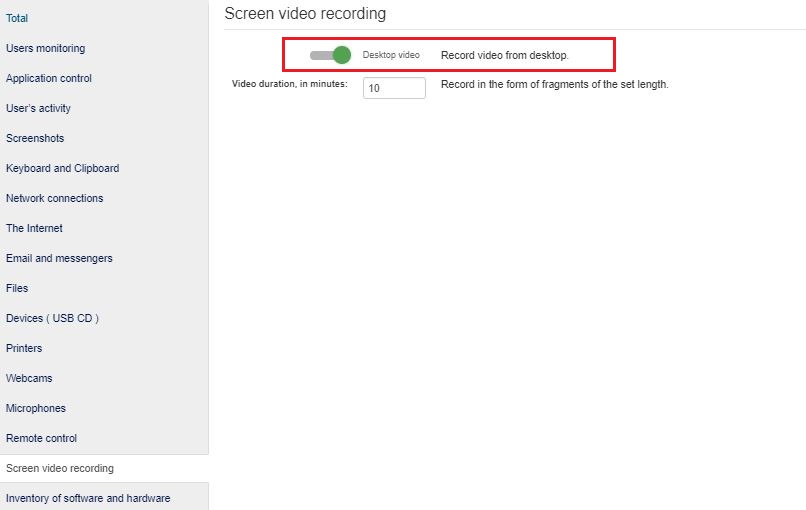 You can view the recorded videos by selecting "Event Type -> Desktop Video" and clicking on the video preview button.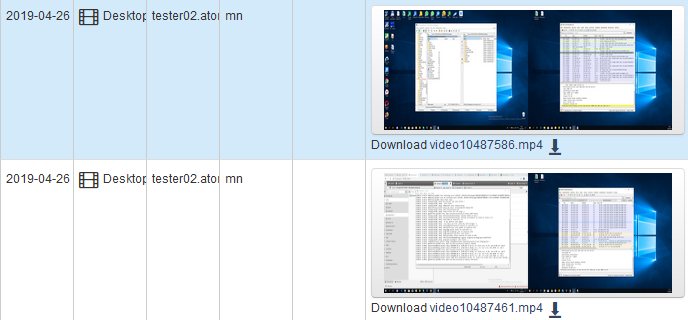 Recorded videos can also be downloaded by the link under video preview.
Remote desktop is configured as on the screenshot:

Remote connection to any agent is possible by clicking the "Remote desktop" icon near a corresponding agent in the web console.
To take control over keyboard and mouse of a remote user station you can click the "Take control" button. After that you can manage your PC with your mouse and keyboard, without losing the ability to control the system of a remote user.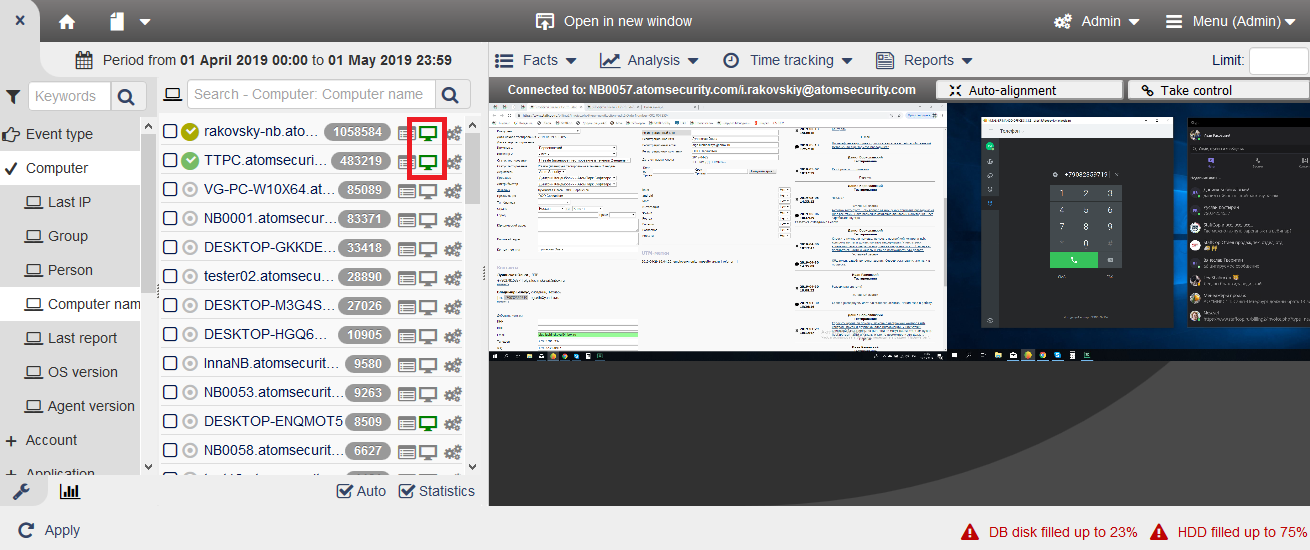 To take a screenshot of the remote desktop click the button "Save image"