Agent installation on a terminal server¶
Sometimes you need to monitor users on terminal servers. Often, you need to monitor only certain users.
Agent installation is identical to the installation on a workstation. The methods are described in this section: Agent installation.
When the agent is installed on the terminal server, it is recommended to create a separate configuration for this terminal server, enable the necessary monitoring modules, and then add a required agent to this configuration in the "Assign agents" tab.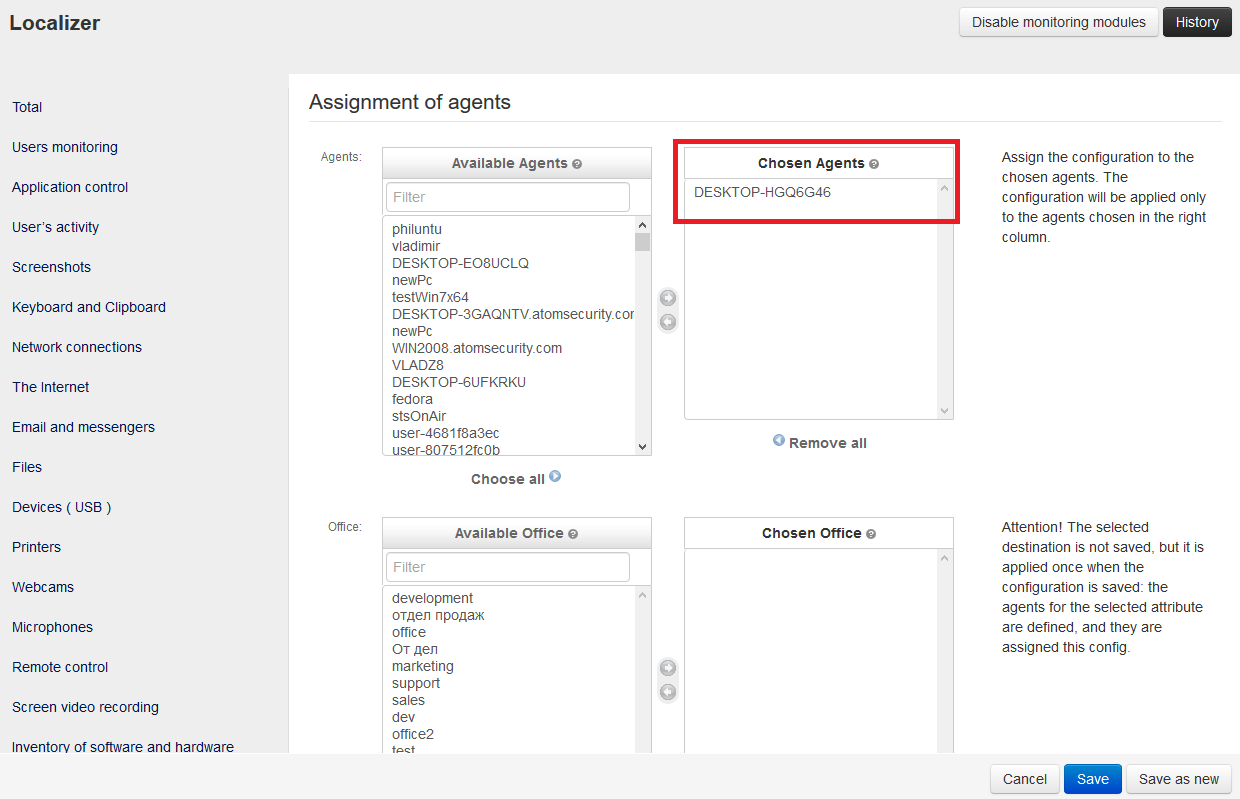 To select only specific users for monitoring, use Users monitoring -> Rules: Account Monitoring.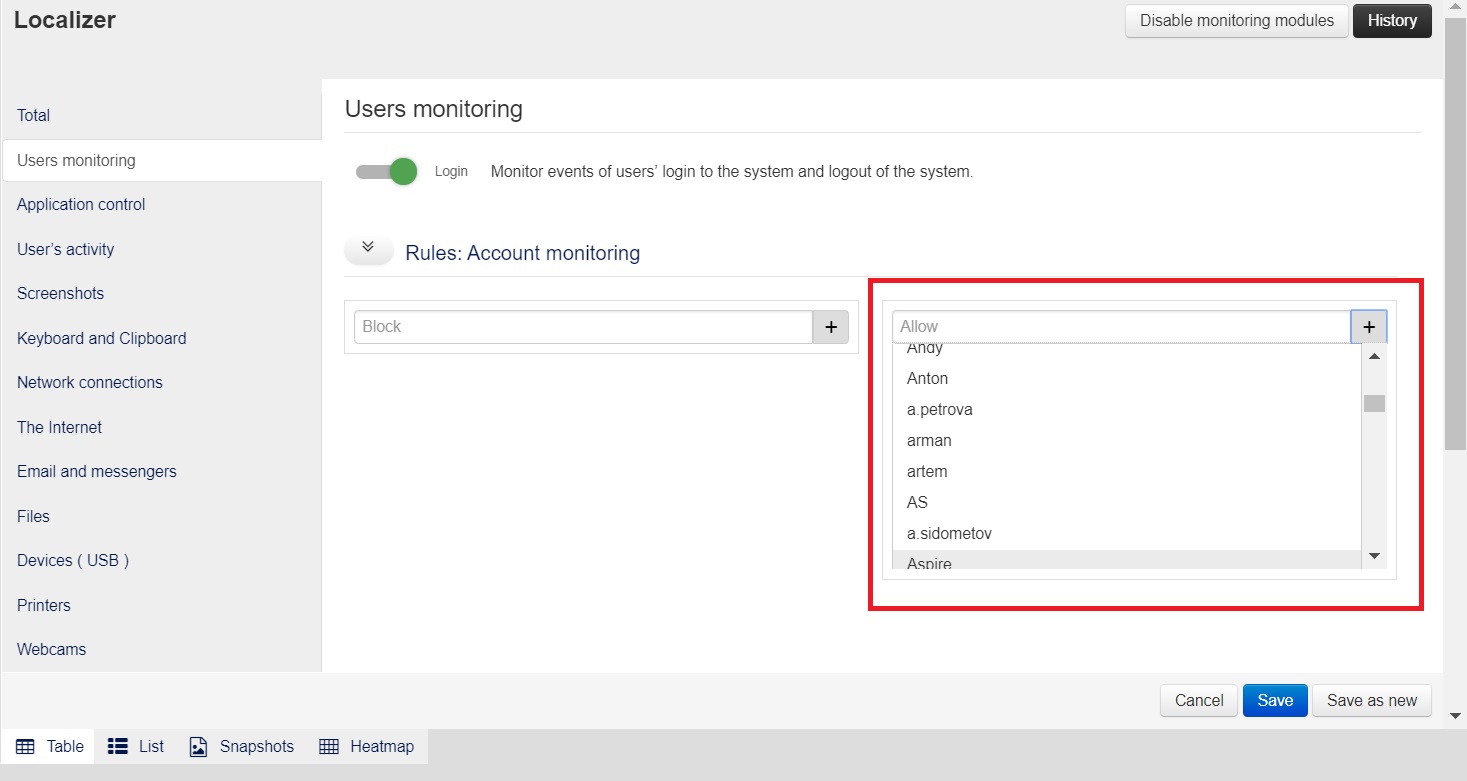 With these settings only the specified users will be monitored, other users will not be monitored.
Note
The number of users on the terminal server is licensed separately. For detailed information contact our sales department - sales@staffcop.com