Local installation of Windows-agent¶
Agent download¶
To download an agent open Control panel -> Computers -> Download agent.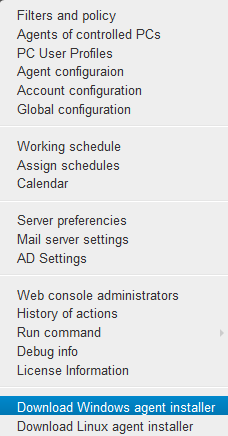 Agent installation¶
Launch agent installer agent-[server_IP].msi and follow the hints of the Setup Wizard. To start installation click Next.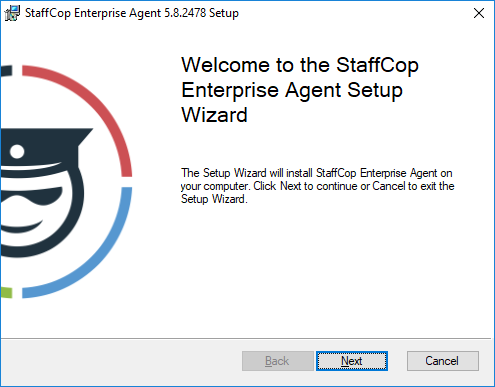 Read EULA. Click Next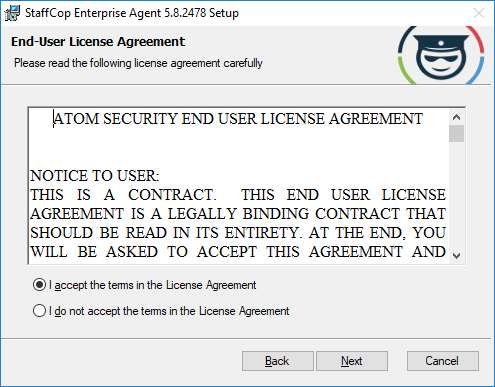 In the additional installation options choose - Install agent on this computer. Click Next.
Specify the main and the alternate server (alternate server is optional)
Click Next.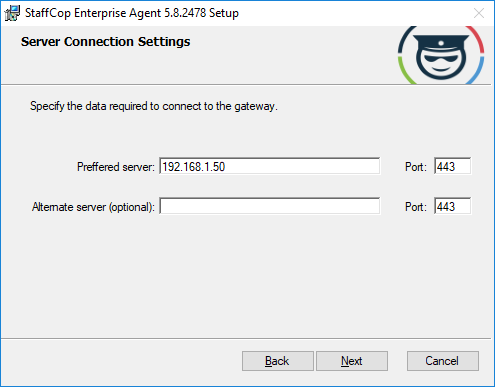 Click "Back" to return to previous screens in case you need to change any settings.
If you have finished configuring, click Install
Setup Wizard indicates installation process.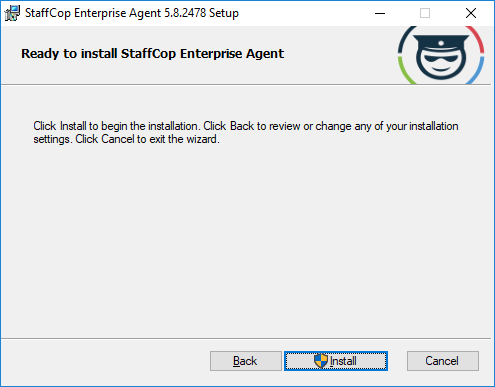 When the installation is successfully finished click Finish to exit the installation Wizard.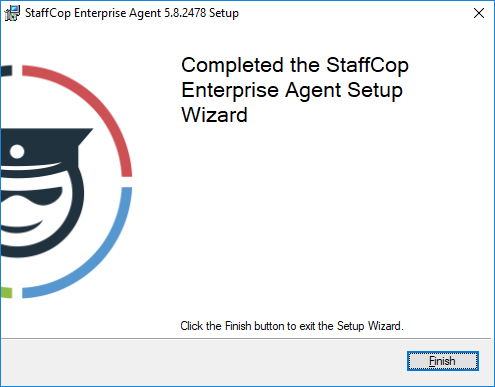 After that you will be offered rto reboot th PC
A reboot is required for the agent to work correctly.
Click Yes for instant reboot or No to reboot later, when you wish to.
StaffCop Agent is installed on your computer and ready for usage.